The joyful practice of Yoga is healing and transformational. Yoga students of all ages and levels will feel comfortable learning under the compassionate instruction of Lorey. The dance of Yoga. Yoga is healing, fluid, flowing and adaptable .

Raja Yoga (the eight fold path) is an ancient esoteric philosophical system for integrating mind, body and spirit. Regular practice develops balance, strength, coordination and health. It can help relieve stress and focus the mind. Yoga is practiced with comfort, attention to breathing and slow intentional movements. Students will explore the relationship between breathing and movement, strength, flexibility, energy flow, meditation and stillness. The aim of Yoga is to reestablish wholeness and integration in body, mind and spirit leading to a fully realized self.


Yoga is a sacred ancient healing tradition. It allows you to access the higher realms of knowledge making alchemical changes. Yoga clears the mind, calms the breath and emotions, purifies the body and mind. As you become more flexible in your body so in your mind. You become stronger physically, you find the strength from within. You become grounded but connected to the infinite.

You breathe (pranayama) spirit into your being and you become one with the infinite. You move spirit in and through the physical body (asana) and the subtle bodies by the breath allowing healing to take place removing the emotional blocks (samscaras) raising your energy (kundalini) and your vibration.

Your mind is focused on your body and breath, one focused. The practice becomes a meditation (Dhayana to Sumadhi) in movement. Being open, alive, emotionally and physically balanced. The ultimate is Enlightenment, the State of Bliss, self realization.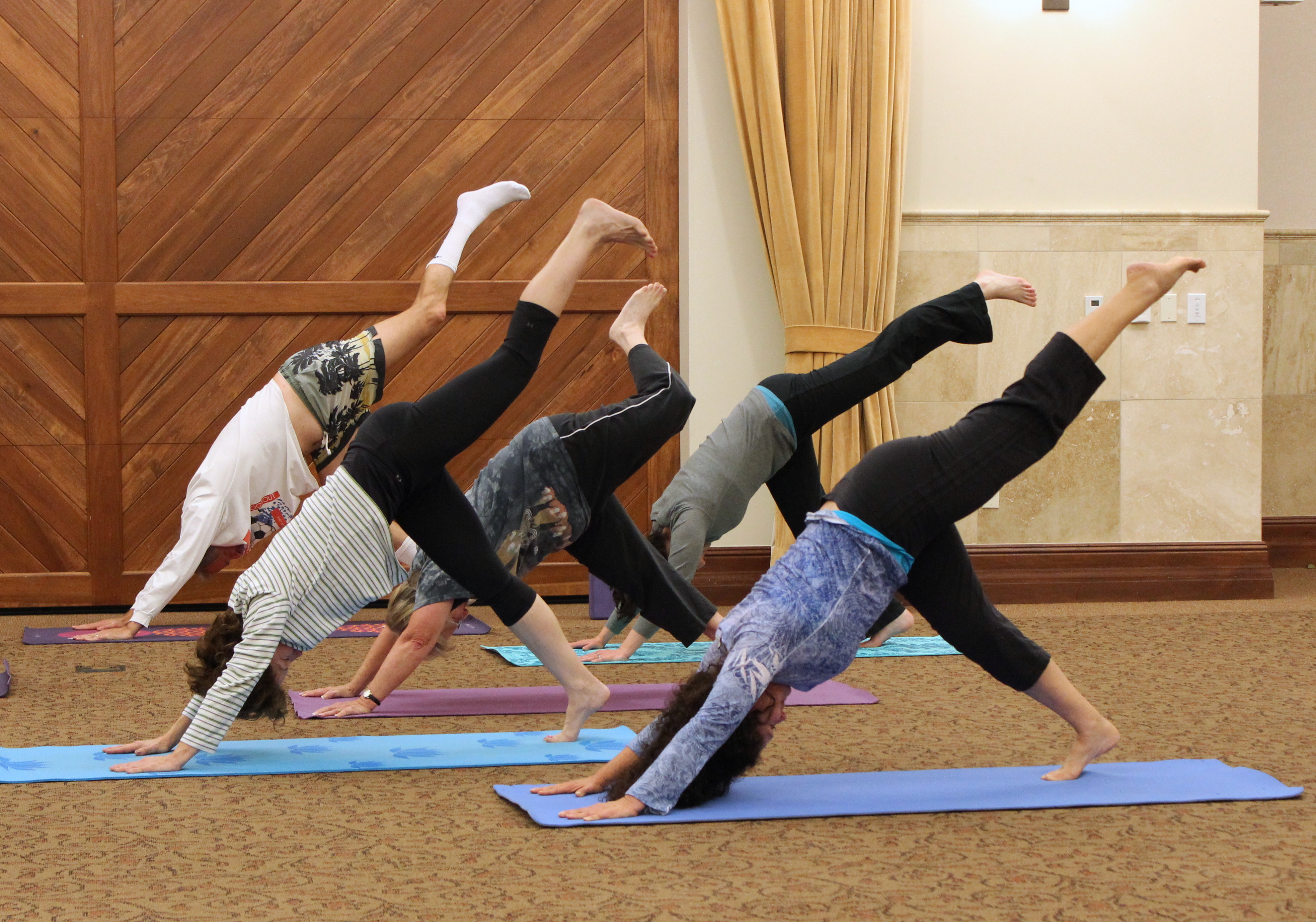 925-556-3135